November 8th, 2012
July 3rd, 2012
June 10th, 2012


Organic and vegan herbal soaps, lotions, butters and more! I grow most of the herbs in my garden (my favorite hobby).
As you know, herbs have various properties and can be used for everything from cleaning and purifying and seasoning to bringing about protection, money or love.

I have an etsy store, but I have many more products that I routinely make for locals that are not yet listed.
Some of these products include:

Enchanted Body Sprays or Perfumes to ease anxiety, bring about sleep, to bring good dreams, to attract money, love, protection, etc. I have general recipes in my book, but I create custom blends for customers with specific desires and requests. Email me if you have questions about how these are made and how they work.

Herbal sachets (also called mojo or gris-gris bags) are another thing people often request. These can be hung around your house, kept in a drawer or under your pillow. When made the right way and filled with very specific items, these sachets can be used for bringing about a desired change.

Of course contact me if you have any questions about herbs and their spiritual or medicinal properties and if you would like to place an order for an enchanted body spray or gris-gris bag (or any kind of candle or ritual work in general, I'm open to these things from time to time).

Feel free to add my etsy shop to your favorites; I have many products that I'm making labels and forcing my friends to try before they're etsy-ready. I can always whip up a batch of custom soap for you (even if you only want a bar or two, I can always sell the other bars from my basket ;) )



www.etsy.com/shop/countyfair



or email me at



yfdgjr@gmail.com








(

Herbal LuxuryCollapse

)
February 9th, 2012
I'm having a huge "Launching Back On Etsy" sale on all of my hand made jewelry of tons of different styles. I am not only selling on Etsy but am also doing a direct sale here on LJ. If interested...please comment OR message.Free shipping within the US
Click on the photo to go directly to the item's etsy page which will have all the details and additional information. All prices under the photos. THERE ARE TONS MORE ITEMS ON THE SITE
Thanks for looking & happy shopping!

xoxo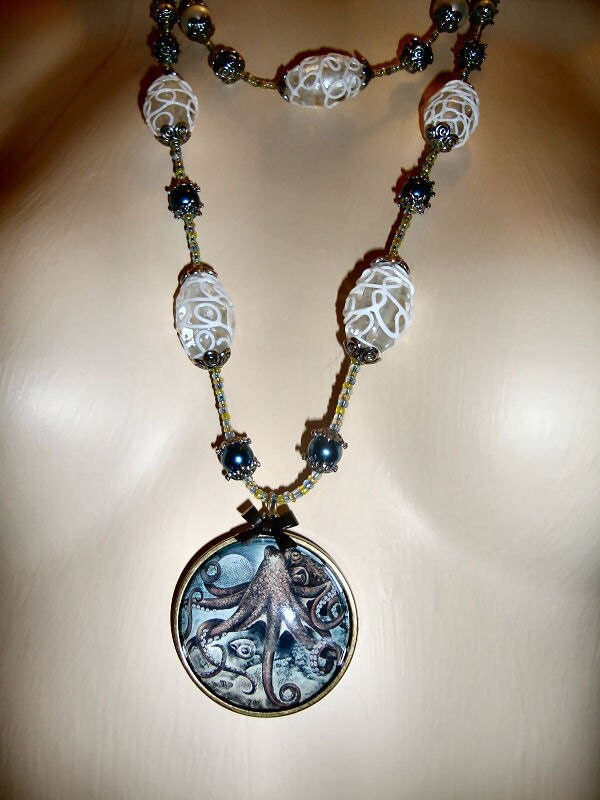 [Item:] Gorgeous Oceanic Pearl and Glass Beaded Octopus Necklace w/Bow
[Price:] $18.00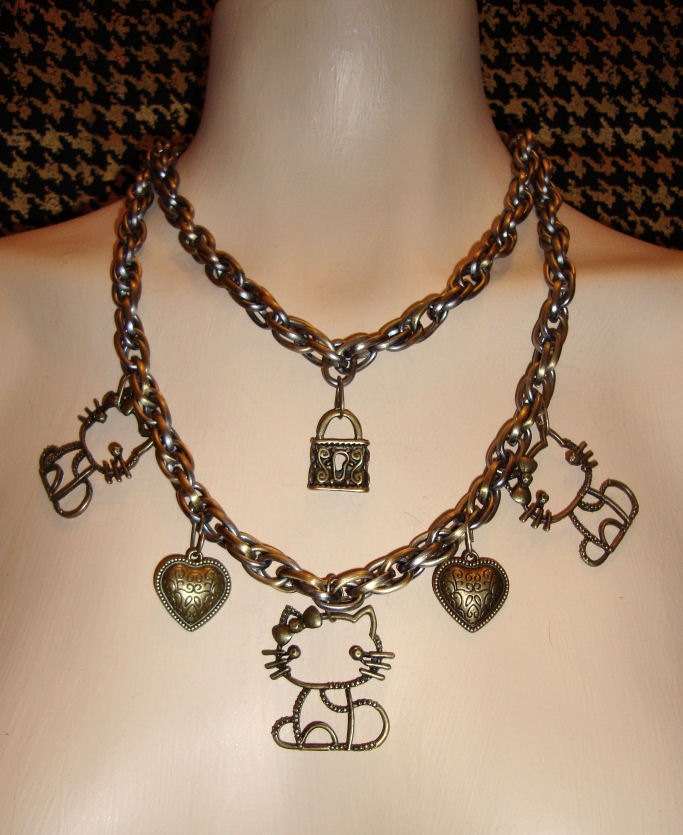 [Item:] Layered Pewter Think Chain Layered Hello Kitty Charm Necklace
[Price:] $15.00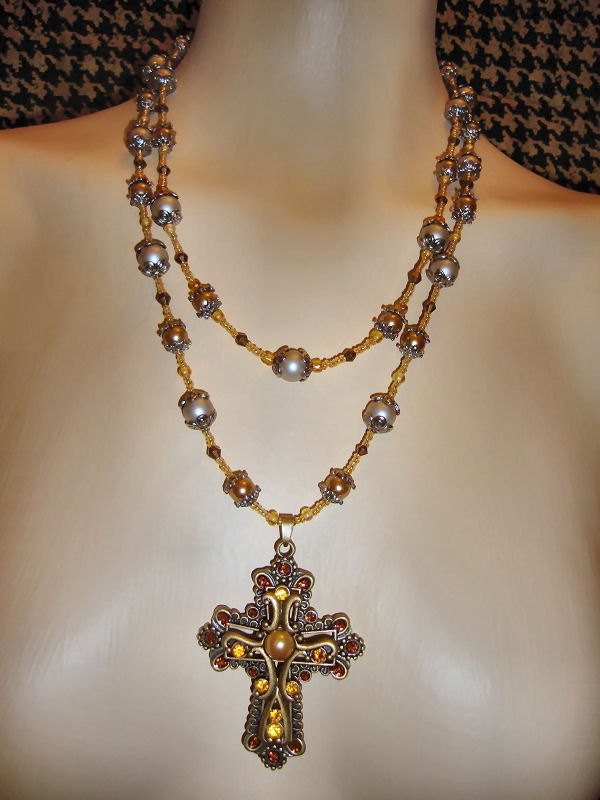 [Item:] Gorgeous Bronze Crystal Covered Cross Pendent and Dual Layered Pearl Necklace
[Price:] $16.00
(
Follow me this way.....
Collapse
)
February 8th, 2012


Lots of handmade goodies over at Samantha Hillier Designs~
All items are one of a kind, and AFFORDABLE.
samanthahillier
January 1st, 2012

♥ Custom orders and enquires are always welcome ♥

♥ Thanks for your support ♥
December 17th, 2011
bonjour, mes amies de livejournal:
you are great, so you get a 10% off discount in my etsy shop for the holidays:
just enter "MERRYHOLIDAYS" in at checkout.

if you want to see the other items i have made, please look at my portfolio.


joa
December 15th, 2011
All new stock waiting for you! Grab a 2012 calendar and a Chubby Bunny x Acrylicana bow!
Acrylicana Little Shop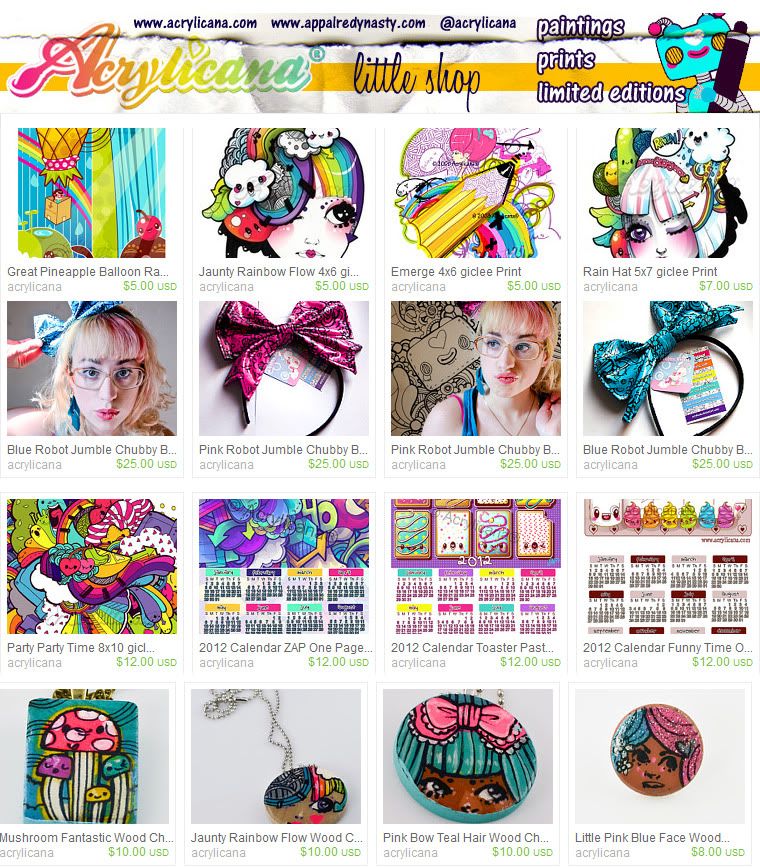 Shop updated weekly. Over 175 items in stock. We ship worldwide!